Dahhh!
I have been wanting to update. I compose portions of blog posts in my head while I take my daughter on strolls. As I go about my days, I reflect on how a thought or scenario might be fodder for the ol' blog. And yet, this wonderful little world has been woefully quiet as of late. Here's a little bit on why...
I know I mentioned this already in last week's quick takes. I have a few half-written (well, more like tenth-written) posts that I'm hoping to finish...someday. I get little ideas, but nothing grand. And yes, it doesn't have to be grand, but lately I've been a pretty
in general. I've just been feeling low. Lonely, bored, I hate to say worthless, but a little bit of that, too. And then yesterday, just when I was feeling like maybe I could contribute something decent to the blogosphere, the unthinkinable happened: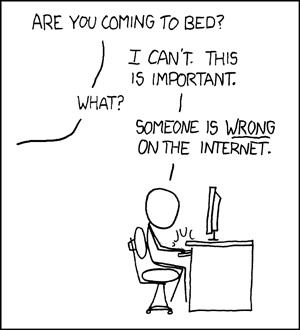 All that has added up to no new blog posts. BOO! That ain't cool. (Thanks for not giving me a red underline under the word "ain't," Firefox!)
I'm hoping to get back in the groove soon. Maybe even today! Maybe. I hope.